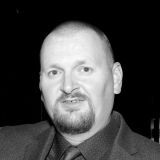 Philip Clifton
| | |
| --- | --- |
| Member since | |
| Last seen online | |
| Pilot certificate | Private |
| Language | English (USA) |
Submitted
FlightAware is excited to announce our new flight tracking page, our largest redesign to the flight page in our 12 year history. We've kept all the same important content and mapping features as we spent almost a year re-designing it to be easier to understand and more usable. (
flightaware.com
)
More...
Submitted
The newest video from Steve Thorne's "Flight Chops" video series covers his trip to Oshkosh 2016. We're pleased to have been able to provide a data visualization to help illustrate just how busy the VFR arrival can get! (
www.youtube.com
)
More...
Submitted
TBM Avenger participating in the V-E Day flyover experiences smoke in the cockpit and makes an emergency landing at KDCA. (
www.youtube.com
)
More...
Submitted
There's been a lot of debate about the legality of flight sharing services like FlyteNow and AirPooler, but AirPooler has officially requested the FAA's legal interpretation to put the matter to bed. (
techcrunch.com
)
More...
Submitted
USN Hornets perform car quals aboard the French carrier Charles De Gaulle. Low approaches, touch and goes, and finally arrested landings. (
www.youtube.com
)
More...
Submitted
Thom Richard experiences engine trouble on the grid in "Hot Stuff," but due to an apparent miscommunication, the other aircraft are signaled to take off, resulting on another aircraft impacting Hot Stuff from behind. Severe aircraft damage, but only minor injuries. (
www.youtube.com
)
More...
Submitted
Oft-cited as "the greatest stick and rudder man who ever lived," Bob Hoover flew fighters in WWII before becoming a test pilot after the war, and later becoming well-known for his "energy management" airshow routine, flying a Rockwell Commander through aerobatics with the engines shut down. He was 94. (
blogs.mprnews.org
)
More...
Submitted
While cleaning out a closet, the late astronaut's widow discovered a bag of small items taken from the Eagle lander before it was jettisoned for the trip home. The artifacts are now on loan to the Smithsonian Air & Space Museum. (
www.hq.nasa.gov
)
More...
Submitted
Watch as Thom Richard experiences an engine failure in Precious Metal and glides safely back to the runway. Features a nice gyro cam setup that works properly for 60% of the video. (
www.youtube.com
)
More...
Submitted
Ride along with RAF display pilot Jamie Norris at 400 knots and 500 feet through the hills and valleys of the Mach Loop. (
www.youtube.com
)
More...
This website uses cookies. By using and further navigating this website, you accept this.
Did you know that FlightAware flight tracking is supported by advertising?
You can help us keep FlightAware free by allowing ads from FlightAware.com. We work hard to keep our advertising relevant and unobtrusive to create a great experience. It's quick and easy to
whitelist ads
on FlightAware or please consider our
premium accounts
.